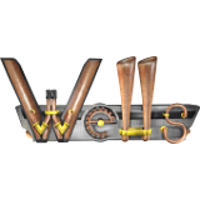 Welcome to the Official Wells Wiki
The
Wells
reference written and maintained by the players.
Please feel free to contribute by creating new articles or expanding on existing ones.
Welcome to the Wells Wiki
Welcome to the Wells Wiki
Wells is a game being created by Tower Up Studios. It was released on PC, Linux, and Xbox on January 29, 2017.
Wells is an action side-scrolling game with 3D graphics, its style is a direct reference to a classic subgenre of games that was popular in the 90's, the Run and Gun. Prepare yourself for facing hordes of enemies, explosions, gigantic bosses and a dangerous and fascinating journey into a steampunk universe.
Play as Wells, a steampunk hero ready to find an amazing variety of weapons, each unique in design and functionality, and get ready to face a plethora of enemies and challenges. Even though the ammo is unlimited, keep in mind that your gun can overheat and you'll have to wait for the cooldown to get back to action.
Wiki Community
We are always looking for more contributors! If you're looking to help, please be bold and start editing! Remember to check out our help wiki if you're new to wikis. Areas most in need of help are...
Remember, this wiki would be nothing without contributions from people like you!